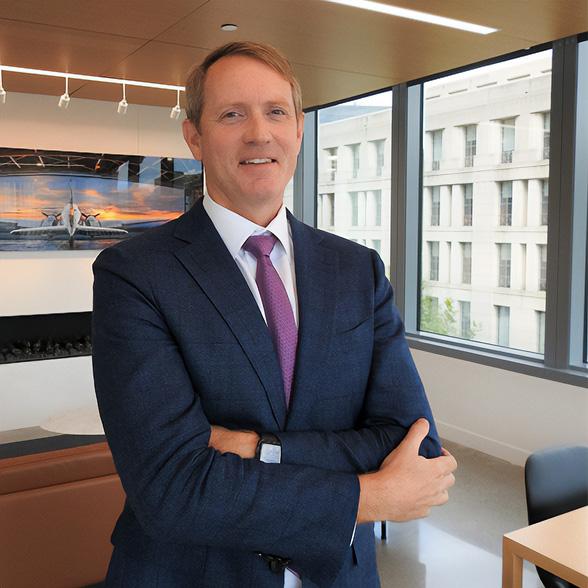 Advanced Technologies
Homeland Security
Military Installations & Communities
Aerospace & Defense
Budget & Appropriations
Captain (ret.) Larry Meehan joined The Roosevelt Group in October 2021 as a Senior Advisor. After over 30 years of service in the U.S. Navy, Larry recently retired from the Navy International Program Office where he served as the Director Middle East Division and was responsible for all foreign military sales programs for the United States Navy, Marine Corps, and Coast Guard that pertain to the Middle East partners with a specific focus on the Kingdom of Saudi Arabia, United Arab Emirates, Egypt, Bahrain and Kuwait.
Prior to that assignment, Larry was the Deputy Director of Travel Operations for the Secretary of Defense supporting Ash Carter, Jim Mattis, and Bob Work. He planned and executed 57 foreign and domestic trips and served as part of the Secretary's personal staff assisting in strategic communications. Larry also brings additional Congressional expertise to the TRG team as he spent 2013 to 2015 working as the Defense Fellow for Senator Jack Reed – Chairman of the Senate Armed Services Committee. Before heading to the Hill, he was the Commanding Officer, Helicopter Sea Combat Squadron EIGHT and during that command tour completed two deployments to the Middle East and safely executed more than 5100 flight hours.
Larry holds a Master's of Public Policy from American University and a Bachelor of Science degree in Political Science from the United States Naval Academy.