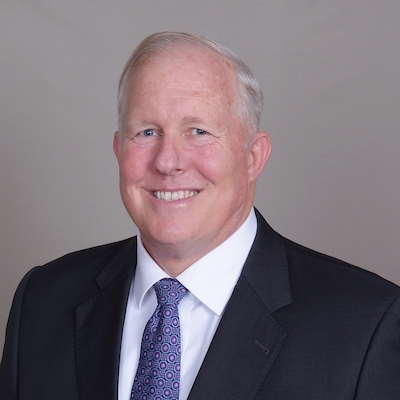 Major General (ret.) Tim McGuire joined The Roosevelt Group in January 2022 as a Senior Advisor after a distinguished 34-year Army career.  An Infantry officer, Tim led Airborne, Armored, Light, and Ranger units from the platoon level to three-star command with multiple combat tours in Afghanistan and Iraq.
Tim served as Deputy Commander/Commander of U.S. Army Installation Management Command (IMCOM) from 2018 to 2021.  IMCOM performs all city manager functions for 97 Army bases in 12 countries with a workforce of 87,000 and an annual budget of $12 billion.  Tim spearheaded IMCOM's transformation as part of Army Materiel Command; improvements to the Army's Privatized Housing program; establishment of the Facility Investment Plan (FIP) and Housing Improvement Plan (HIP); and enhancements to the Army's deployment preparedness, force protection, cyber security, as well as Soldier and Family quality of life programs.
From 2016 to 2018, he served as the Deputy Commanding General of U.S. Army Europe. He led improvements to the training, readiness, quality of life, and force protection of all Army units in Europe.  In addition, he strengthened NATO's preparedness through expanding multinational training exercises across the alliance; facilitating the Army's expanded forward presence in Poland, Romania, Bulgaria, and the Baltics; and enhancing the training of the Ukraine Army.
Tim was recognized as a dynamic leader, consensus builder, strategic thinker, and proactive problem solver throughout his career.  He has extensive experience inside the Pentagon, CENTCOM, EUCOM, FORSCOM, and NATO.  He commanded units in both the 82nd Airborne Division and 173rd Airborne Brigade, with combat deployments in each to Afghanistan and
Iraq. During these operations, senior leaders cited Tim and his units for their effective joint, interagency, and international partnerships and innovative approaches to building partner capacity and improving local governance.  A strong trainer and team builder, he served as the Commanding General of the Joint Readiness Training Center and Fort Polk, Louisiana. He helped modernize Combat Training Center rotations and pioneered improvements in community support, such as Intergovernmental Support Agreements (IGSAs).  He has strong ties and experience on Capitol Hill, having served as Chief of the Army House Legislative Liaison Division; and Deputy Chief, Army Legislative Liaison for the Secretary of the Army.
Tim holds a Bachelor of Arts degree in Diplomatic and Strategic History from the United States Military Academy at West Point.  He received a Masters of Art in International Studies from the Universidad de Chile in Santiago as an Olmsted Scholar and a Masters in National Security and Strategic Studies from the Naval War College.  He is a member of the Association of the U.S. Army (AUSA), The Flag and General Officer Network (TFGON),  and the National Association of Corporate Directors (NACD).