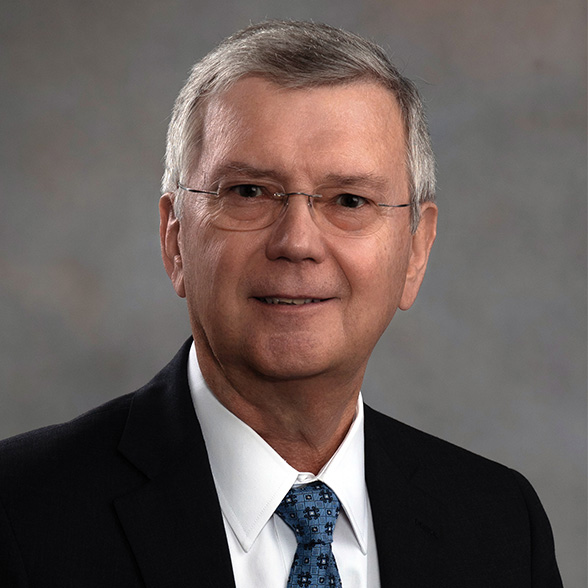 Advanced Technologies
Aerospace & Defense
Mr. Daniel Bishop joined the TRG team in January 2023 as a Senior Advisor. Dan retired from the Air Force Senior Executive Service in October 2021 with 45 years of Air Force and Department of Defense experience across all organizational levels, with the last 21 years in the Pentagon.
Prior to retirement, Dan served as the Executive Director of the Air National Guard where he provided day-to-day leadership and continuity between the Air Force Reserve and active duty Air Force on behalf of the Chief, National Guard Bureau. He developed and coordinated policies, plans, and programs affecting over 108,000 Air National Guard members and civilians across 90 wings, 11 centers, with 175 geographically separated units across 213 United States locations, and a fleet of over 1,000 aircraft. He provided oversight of Air National Guard's $11 billion annual budget on behalf of the Air Force, National Guard Bureau, and the 50 States and three territories of Puerto Rico, Guam, the Virgin Islands, and the District of Columbia.
As Deputy Director of Operational Capability Requirements (2010-2018) Dan developed Air Force positions on questions and programs affecting Air Force and joint warfare capabilities and led weekly topical and functional program briefings for six Vice Chiefs of Staff of the US Air Force, accompanied them to Joint Requirements Oversight Councils, and provided after action reports to 20 HQ Air Force 3-star generals and equivalent SES's, and 11 Headquarters Air Force and major command 4-star generals. He established policies and processes for Air Force operational capabilities-based requirements development and technology evaluations for programs spanning fighters, bombers, mobility aircraft, space systems, command and control, munitions, missile defense, and the electro-magnetic spectrum. He led the Air Force Requirements Oversight Council and was responsible for capabilities-based requirements for the Vice Chairman of the Joint Chiefs of Staff approval; he shaping over $10 Trillion in lifecycle costs. He directed the activities of 124 requirements officers; weapon systems experts; professional, technical and clerical staffers in 9 functional divisions; and provided executive oversight and direction to the Legislative Affairs office on behalf of the HQ Air Force 3-star Deputy Chief of Staff for Operations and Requirements.
Dan holds a BS in Management Studies from the University of Maryland, a Master of Public Administration from Troy State University, and an MS in National Security Strategy from the National War College. Additionally he has completed the Senior Managers in Government Program at Harvard University's Kennedy School of Government, the Enterprise Leadership Program from the Darden School of Business at the University of Virginia, and the Advanced Management Program from the College of Information and Cyberspace at the National Defense University.