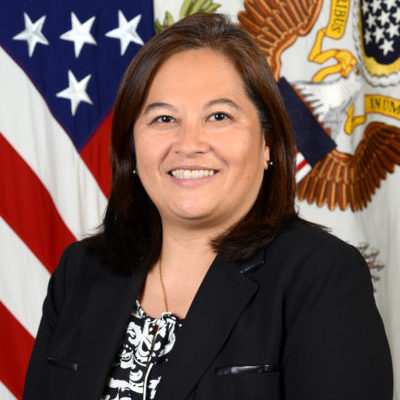 Debra Wada is a Senior Advisor to The Roosevelt Group. Ms. Wada's career spans federal government and private sector experience. She currently serves as Vice-Chair, Military Service/National Commission on Military, National and Public Service. The Congressionally established commission was directed to assess and recommend ways to increase the number of Americans who serve in military, national and public sectors, as well as determine future requirements for a Selective Service. Ms. Wada leads the review of the Selective Service System.
Ms. Wada was previously the Assistant Secretary of the Army for Manpower & Reserve Affairs. Appointed by President Obama, Ms. Wada was responsible for all personnel issues affecting military, civilians and contractors, as well as training and readiness policies. She had oversight of over 1.5 million people and a budget of over $80 billion. Her responsibilities also included programs that supported Army families and dependents, including health care. Ms. Wada spent more than 25 years working in the U.S. Congress, including over a decade of experience on the House Armed Services Committee, culminating in her role as the Deputy Staff Director. In her role as Deputy Staff Director, House Armed Services Committee, Ms. Wada developed and executed the national security objectives of the House Armed Services Committee. She managed day-to-day operations of the Committee and overall management of 74 professional and administrative personnel.
Ms. Wada received her Bachelor of Arts degree in Economics and Political Science from Drake University. She also holds a Diploma from the Naval War College.