Addison D. "Tad" Davis, IV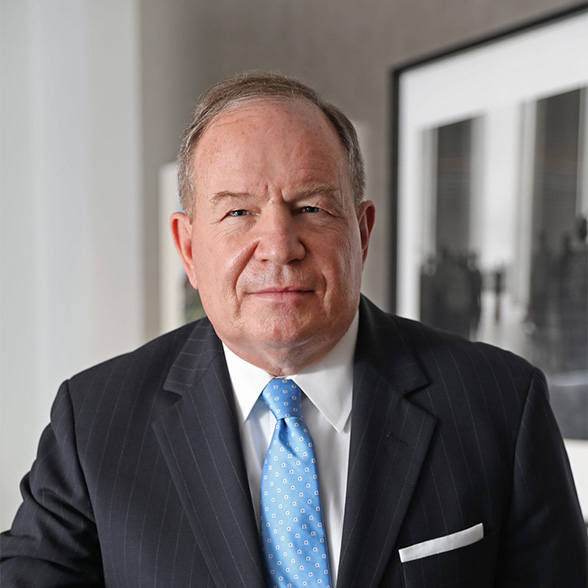 Climate Security & Resiliency
Facilities, Installation Management & Security
Strategic Planning/Crisis Management
Reserve Component Affairs
Environmental, Social, and Governance (ESG) Policy.
Tad Davis has served as a Senior Advisor at The Roosevelt Group since 2021. He served in senior leadership positions within the Departments of State and Defense as well as the White House Staff. At State, he recently served at the Assistant Secretary level, leading the day-to-day management of over 290 overseas diplomatic missions valued at $80B as well as $18B in ongoing construction projects throughout the height of the COVID pandemic and during terrorist attacks on high-risk diplomatic missions abroad.
As a Principal Deputy Assistant Secretary of Defense, he led high-level and politically sensitive efforts to address critical energy, installation, and environmental issues affecting resource management and risk mitigation decisions impacting DoD's global footprint of over 500 installations and 500,000 buildings and structures valued at over $1T. Earlier, as Deputy Assistant Secretary of the Army for Environment, Safety & Occupational Health he led the Army's $1.7B environmental and safety program and served as executive agent for the DoD National Defense Center for Energy & the Environment, the $18B cost-to-complete DoD Formerly Used Defense Site clean up program and the DoD Non-Stockpile Chemical Munitions program.
Additionally, he gained invaluable insights on the unique role of the Reserve Components while serving as the Army Reserve's Chief Executive Officer, whose oversight included the full range of services and infrastructure, including 1,200 facilities, as well as transformation and the concurrent execution of a BRAC 2005 program that included $2.3B in new construction and relocation of the Army Reserve corporate headquarters from Atlanta to Fort Bragg, NC.
Prior to his Senior Executive Service in the Federal Government, Mr. Davis served on active duty for 26 years leading Army airborne, ranger, and mechanized forces at home and abroad, including serving as Deputy Chief of Joint Operations, J-3, Joint Chiefs of Staff; the Garrison Commander for Fort Bragg, NC; and as the commander of the US Task Force in the Hashemite Kingdom of Jordan. As a civilian, he served as the Town Manager for Spring Lake, NC, and in the private sector served as the Managing Director for Corvias Solutions, leading stormwater public-private partnership (P3) projects in the Chesapeake Bay Watershed.
He is a nationally recognized leader in sustainability and climate resiliency. Serving on the Conference Board's Environment, Health & Safety Council for a number of years, he was selected by the GE Ecomagination Team as a nationally recognized Sustainable Innovator and currently serves on the Board of the US Green Building Council (USGBC) Carolinas.
He earned a BS in Engineering from West Point and an MPA from Harvard University. He was a National Security Fellow at the Hoover Institution, Stanford University, and served as an Assistant Professor at the George C. Marshall European Center for Security Studies.