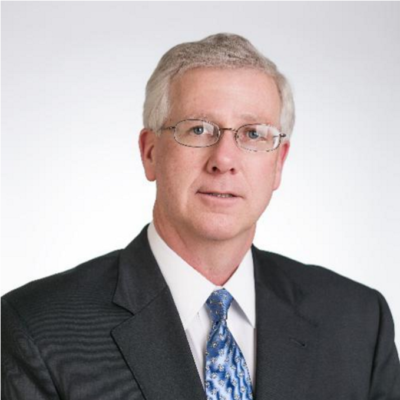 Rear Admiral Kevin Sweeney is a highly respected national security expert with decades of leadership experience both in and out of government. He is Founder and Principal of KSweeney Consulting, LLC, a national security consulting firm, and a Senior Advisor at both McKinsey & Company and The Roosevelt Group. He is an Independent Board Member for AIRBUS U.S. Space and Defense Inc., NTS Technical Systems, LLC, and the U.S. Partnership for Assured Electronics, and most recently was a Board Member for Fincantieri Marinette Marine Corporation.
He also serves as a Trustee for the James Barry-Robinson Home for Boys, is a Board Member for the St. Patrick Catholic School in Norfolk, Virginia, and is on the Advisory Board for the William J. Hughes Center for Public Policy at Stockton University in Galloway, New Jersey.
Rear Admiral Sweeney served as Chief of Staff to the 26th Secretary of Defense James N. Mattis from January 2017 to January 2019. He was the primary advisor to the Secretary across the full spectrum of national security issues, from great power competition to counterterrorism missions, and oversaw the Department of Defense's strategic initiatives and daily operations around the world.
Rear Admiral Sweeney served more than 32 years as a Surface Warfare Officer before retiring from the U.S. Navy in 2014. Highlights in uniform include two years as Commander of Carrier Strike Group TEN and the Harry S. Truman Strike Group; Commander of Destroyer Squadron 26; and Commanding Officer of the USS Cole, where he oversaw the ship's restoration and return to fleet operations following the 2000 terrorist attack in Yemen. He also closely advised senior civilian and military leaders within the Department of the Navy, U.S. Joint Forces Command, NATO's Allied Command for Transformation, and U.S. Central Command.
Between his retirement from active duty and return to the Department of Defense as a senior Presidential Appointee, Rear Admiral Sweeney held several leadership roles in the private sector. As Interim President and CEO of the Hampton Roads Economic Development Alliance, he guided the joint public-private corporation through a strategic review that successfully restructured corporate governance and realigned resources and internal processes. In addition, he served as Vice President of Track Patch 1 Corporation, a start-up dedicated to developing an innovative radio frequency patch to monitor the safety of Alzheimer's patients. He also served on several boards during this time, including the Eastern Virginia Medical School Board of Visitors and the Old Dominion University Research Foundation Board of Trustees.
Rear Admiral Sweeney holds a BS in Resources Management from the U.S. Naval Academy. He graduated with distinction from the Naval Postgraduate School with an MS in Financial Management, holds an MA in National Security and Strategic Studies from the Naval War College, and completed the Senior Executive Fellows Program at Harvard University's Kennedy School of Government.