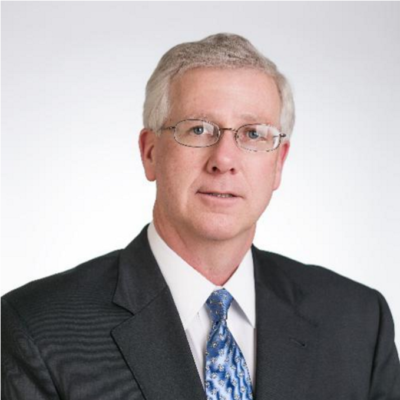 Rear Admiral (Ret.) Kevin Sweeney currently serves as a Senior Advisor with The Roosevelt Group, as well as a Senior Advisor at McKinsey & Company, primarily focused on their Aerospace and Defense portfolio. He sits on the Board of Directors for Fincantieri Marinette Marine Corporation, AIRBUS U.S. Space and Defense Inc., Metrolink U.S. Inc., and the U.S. Partnership for Assured Electronics and runs KSweeney Consulting, LLC, a national security consulting firm. Rear Admiral Sweeney served as Chief of Staff to the 26th Secretary of Defense James N. Mattis from January 2017 to January 2019. In this role, he was the primary advisor to the Secretary across the full spectrum of national security issues, from the reemergence of great power competition to ongoing counterterrorism missions, while overseeing the Department of Defense's strategic initiatives and daily operations around the world.
Prior to joining the Defense Department as a Presidential Appointee, Rear Admiral Sweeney served more than 32 years as a Naval Officer before retiring in 2014. Highlights in uniform include two years as Commander, Carrier Strike Group TEN; a highly successful nine-month deployment as Commander of the Harry S. Truman Strike Group; Commander of Destroyer Squadron 26; and Commanding Officer of USS Cole where he was responsible for her restoration and return to fleet operations following the terrorist attack in Yemen in 2000. He also advised senior civilian and military leaders as Executive Assistant to the Under Secretary of the Navy; the Commander, U.S. Joint Forces Command; NATO's Supreme Allied Commander for Transformation, and the Commander, U.S. Central Command.
Rear Admiral Sweeney holds a BS in Resources Management from the U.S. Naval Academy. He graduated with distinction from the Naval Postgraduate School with a MS in Financial Management, holds an MA in National Security and Strategic Studies from the Naval War College, and completed the Senior Executive Fellows Program at Harvard University's Kennedy School of Government.