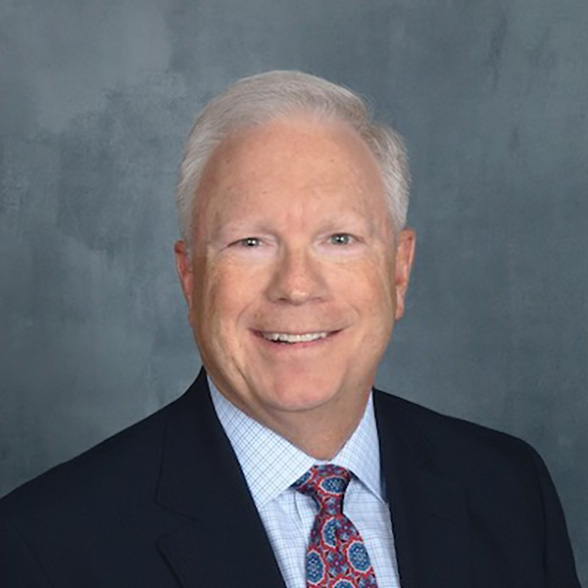 Lt. Gen. (Ret.) John F. "JT" Thompson joined The Roosevelt Group as a Senior Advisor in 2022. He is a former Commander of both the U.S. Space Force's Space and Missile Systems Center (SMC) and U.S. Air Force's Life Cycle Management Center (AFLCMC). During his 36 years of uniformed service, he held a variety of critical acquisition, scientific and logistics-oriented positions; he was a four-time Program Executive Officer (PEO) in the Department's Acquisition Corps, running numerous multibillion-dollar major defense acquisition programs in ISR & SOF, strategic/nuclear systems, fighter, tanker and space portfolios. He also served as the Deputy PEO for the F-35 Joint Strike Fighter program; program director for the KC-46 Tanker program; led the Air Force's product improvement and supply chain management operations for its 20,000+ aircraft engine/propulsion fleet; and was a Source Selection Authority on several major procurement projects. Throughout his career, he was responsible for tens-of-thousands of employees nationwide, and dozens of installations.
Most recently, as the Department of the Air Force PEO for Space, JT managed the research, development, acquisition and sustainment of satellites and associated C2 systems. His $9B/year portfolio included military SATCOM, missile warning, GPS/PNT, space-based weather, space launch and test ranges, certification for launch, space superiority, responsive space and other successful revolutionary space initiatives. Additionally, JT also led the space acquisition transformation for U.S. Space Force, resulting in the 2021 organization of Space Systems Command. His significant accomplishments include a variety of innovative efforts, including vastly increasing DoD Space outreach to small, commercial, and non-traditional defense companies through efforts like the multibillion-dollar Space Enterprise Consortium (SpEC), Space Pitch Days, and Space Industry Days. JT was also instrumental in establishing critical space acquisition nodes within the Department, including the Space Rapid Capability Office, Space Safari and the Space Program Integration Council.
JT is a 1984 graduate of the U.S. Air Force Academy, and holds several national security-oriented master's degrees, including one in Industrial Engineering. He is the recipient of the Secretary of the Air Force Leadership Award, the 2015 Eugene M. Zuckert Management Award, and the 2020 General James V. Hartinger Award for Space Leadership. In addition to his work with The Roosevelt Group, JT sits on several corporate boards, directing and advising public, private and employee-owned aviation, space and defense-related companies and communities.