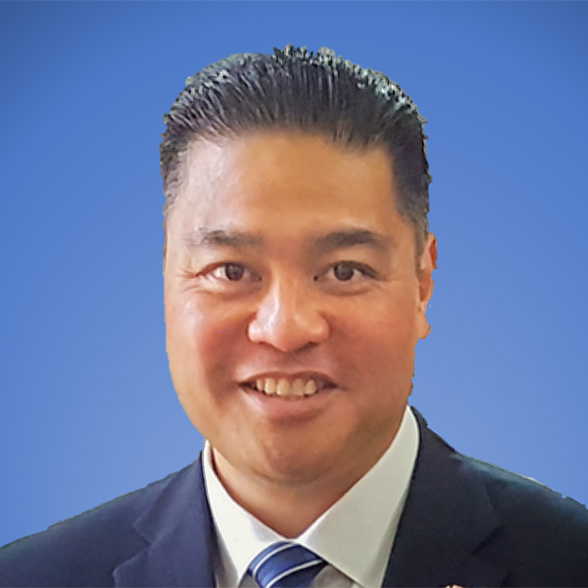 Mel Yokoyama joined the Roosevelt Group in October, 2022. After 28 years of active-duty service, Mel retired from the Navy in September 2020 and immediately joined the Corporate ranks. As Cisco Systems' first-ever Customer Success Executive for the Department of the Navy, he was responsible for ensuring the Navy and Marine Corps' realized the full value of their $2 billion investment in Cisco solutions.
With a passion to deliver simple and effective capabilities to our deployed warfighters, Mel left Cisco in February 2022 and started a Native-Hawaiian, Service Disabled Veteran-owned small business (SDVOSB) specializing in delivering cutting edge technologies. As the CEO of Akamai Intelligence, LLC, he formed an SBA-approved Mentor-Protégé Joint Venture with a large IT corporation and partners with other small businesses that share his passion in delivering "simple to use, simple to operate" solutions in the DoD and Federal Government markets.
In addition to US Government contracts, his company also specializes in navigating the procurement processes in foreign countries; specifically, in the Western Balkan region (Albania, Kosovo, Croatia, North Macedonia, etc.). His current breadth of clients ranges from Fortune 500 companies to silicon-valley startups.
As a former Naval Flight Officer in the Unrestricted Line (URL) community and a senior member of the Defense Acquisition Corps, Mel's Navy "at-sea and shore-based" assignments included:
At-sea – Commanding Officer and Executive Officer of Tactical Air Control Squadron TWELVE (TACRON 12), Air Officer for the BONHOMME RICHARD Amphibious Ready Group, Officer-in-Charge Commander Task Group 57.1 (Manama, Bahrain and Al Udeid, Qatar), Officer-in-Charge Commander Task Group 72.5 (Misawa and Okinawa, Japan), EP-3E Operations Officer for Fleet Air Reconnaissance Squadron ONE (VQ-1), and ES-3A Electronic Warfare Mission Commander for Fleet Air Reconnaissance Squadron SIX (VQ-6) deployed on board the USS ENTERPRISE (CVN-65) and USS JOHN F. KENNEDY (CV-67).
Shore-based – Acquisition and shore assignments include duties as Principal Acquisition Program Manager (PAPM) at PEO C4I Information Assurance and Cyber Security Program Office (PMW-130), Assistant Program Manager (APM) for SPAWAR's Data Center and Application Optimization (DCAO) program office, Chief of Staff for the Department of the Navy's Data Center Consolidation Task Force, Deputy Commander and Tomahawk Land Attack Missile (TLAM) C4I Officer for US Strategic Command's (USSTRATCOM) Cruise Missile Support Activity Pacific, and as a graduate student in the Information Warfare curriculum at the Naval Postgraduate School.
In 2016, Mel volunteered to deploy on a one-year global war on terrorism support assignment (GSA) to the US Embassy, Baghdad, Iraq, where he served as the senior military and foreign military sales advisor to the Iraqi Minister of Defense in support of Operation INHERENT RESOLVE.
From 2017-2020, Mel was the first commanding officer of Naval Information Warfare Center, Pacific (NIWC PAC), the largest Warfare Center and Navy research and development laboratory on the West Coast with over 5000 government scientists and engineers and a $2.8 billion budget.
CAPT Mel Yokoyama, USN (ret) has received a number of personal awards throughout his 28 years of service but is most proud of his unit awards because of the teamwork they represent.
After living in multiple locations between Florida and Japan, Mel and Becky settled in San Diego, where their daughter (Meredith) is double majoring in Biology and Philosophy, and son (John) is majoring in Computer Science. Both are attending San Diego State University on full scholarships.