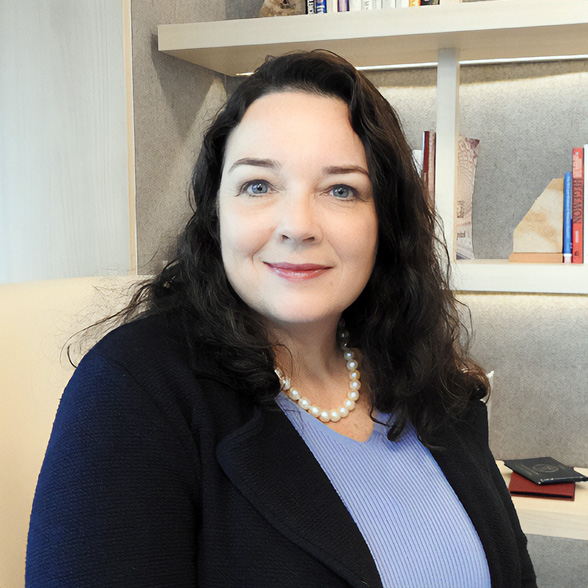 Maureen Holohan is a federal budget and legislative expert with wide-ranging experience in Congress and the Executive Branch. She held multiple senior positions over 18 years with the House Appropriations Committee, including Deputy Staff Director for the House Appropriations Committee under Chairman Rodney Frelinghuysen (R-NJ). In that role she was responsible for policy decisions, negotiation, and appropriations legislation totaling over $1.3 trillion annually, as well as developing and finalizing emergency supplementals and continuing resolutions.
Maureen worked on multiple subcommittees and varied policy issues, providing a rare cross-cutting perspective to clients. She was staff director and clerk for the Veterans Affairs and Military Construction Subcommittee, professional staff on the Agriculture and Defense Subcommittees, and Branch Chief for Defense and Intelligence on the Committee's investigations staff. During her tenure on the Committee, Ms. Holohan worked on the majority staff through Republican and Democratic majorities. A mathematics graduate of University of Maryland at College Park, Maureen started her federal career at the Food and Drug Administration where she was a program and budget analyst for 12 years.
Ms. Holohan is a co-founder of Avise Solutions, a consulting firm focused on budgeting and federal issues, advocacy, and strategic planning for public sector markets. She enjoys mentoring and serves as a guest lecturer on federal appropriations for the Government Affairs Institute.