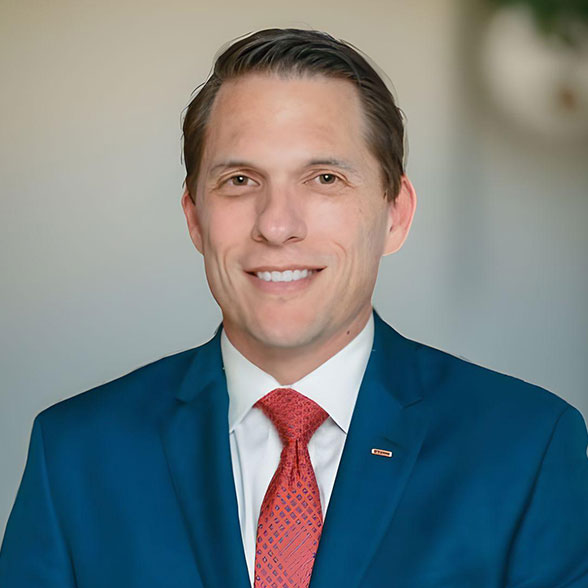 Jason Knapp serves as the managing director of Capitol Energy Advocacy, a government relations consultancy focused on clean energy technologies and U.S. manufacturing. Previously, he served separately as the Vice President of Government Relations for KORE Power, Inc., a U.S. lithium battery manufacturer, and Unity Aluminum, Inc., an aluminum sheet manufacturing, and processing company. Jason also serves as an adjunct professor at American University, teaching Government policy and procedures.
Prior to retiring from the U.S. Navy, Jason served as an Executive Officer within the International Military Staff at NATO Headquarters in Brussels, Belgium, as the Deputy Director of Congressional Affairs with U.S. European Command, and as a Defense Legislative Fellow working in a personal Congressional office on Capitol Hill.
Jason began his Naval career as a Strike/Fighter pilot flying the F/A-18 Hornet, accumulating over 2500 hours in seven different aircraft, and more than 500 carrier landings on eleven aircraft carriers. His personal awards include the Legion of Merit, Defense Meritorious Service Medal, Air Medal (Strike/Flight), Navy/Marine Corps Commendation Medal (2 awards), the Navy/Marine Corps Achievement Medal (4 awards), and other various unit and campaign awards.
Jason is a graduate of the University of Virginia with a Bachelor of Science in aerospace engineering and holds a master's degree in business administration from Florida State University. He is also an alumnus of the Naval War College, the Government Affairs Institute at Georgetown University, and the NATO Defence College in Rome.