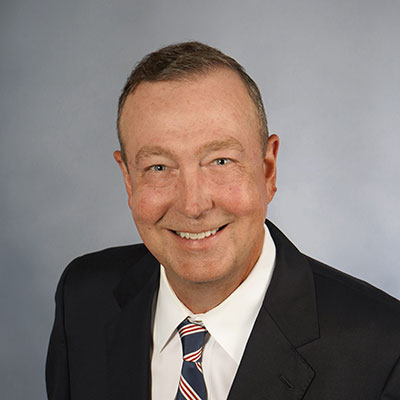 Major General (Ret.) Steve Farmen joined The Roosevelt Group in October 2020 as a Senior Advisor. As a U.S. Army General Officer, he is recognized as a multi-faceted leader with extensive experience leading diverse, complex global organizations (2,000 – 70,000 people). He has served on the Army Staff, the Joint Staff, and spent his entire tenure as a General Officer in command. His five command assignments were each distinct in their own right. Most recently, he commanded the Army Component of U.S. Transportation Command (Surface Deployment and Distribution Command) which projects and sustains the Armed Forces by executing surface distribution services and movements, which included global over ocean transport and seaport operations, and line haul truck services in the United States.
In his tenure at U.S. Army Security Assistance Command he led an enterprise that executed a $181B international/foreign military sales portfolio, and while at Joint Munitions Command he led an ammunition enterprise that provided conventional munitions life cycle functions in support of all the Services (production, distribution, storage, and sales). He also commanded the Expeditionary Sustainment Command that executed all logistics operations in support of U.S. Forces Korea and served as the 26th U.S Army Chief of Transportation & Commandant of the Transportation School responsible education, training, leader development, and capability development and program integration. From tactical to strategic he has led Soldiers and Civilians in war and peace across the full range of military operations.
General Farmen built a 34 year reputation as an Army Logistician founded on taking care of people, generating innovative solutions to complex problems, and institutionalizing positive organizational change/systems that enhance operations and lays a resilient foundation that propels organizations forward with staying power. Known as a team player with a winning record of delivering success at all levels in high stress and arduous positions increasing productivity, leading change, challenging status quo, and delivering results. He is a proven communicator with a vast global network of relationships, partnerships, and friendships spanning joint, interagency, intergovernmental, multi-national, and industry/corporate domains.