Carlos R. Colon-Rodriguez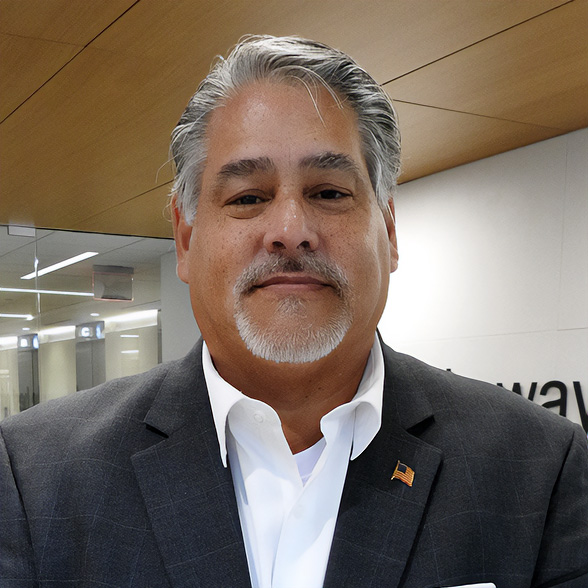 Carlos R. Colon-Rodriguez joined The Roosevelt Group as a senior advisor in January 2022. Carlos served for 41 years with the Federal government (civilian and military).  With 41 years of experience, Carlos achieved the rank of Senior National Intelligence Service (SNIS/SES) and served with the Office the Director of National Intelligence (ODNI), the National Geospatial Intelligence Agency (NGA), the Defense Intelligence Agency (DIA), the Federal Bureau of Investigations (FBI), and US Army Intelligence (USA-I).
Carlos last federal assignment was as the Director of the Intelligence Community's Facilities and Logistics Group, ODNI, where he oversaw the whole the IC's construction, maintenance, sustainment and repairs of its facilities, and its logistical supply chain infrastructure.
Carlos also served as the Director (SNIS/SES) of the National Emergency Management Activity, where he led the ODNI's development and sustainment of its National Continuity and Emergency Planning programs. While in this capacity, he was the IC's senior representative at the Nuclear Command and Control Systems, as well as the White House's National Security Council's Policy Coordinating Committees on Homeland Security.
Prior to that assignment, Carlos was the Director of Security and Installations at NGA, where he directed the agency's security (i.e., personnel, physical, technical, acquisition, and protective services), counterintelligence, insider threat, facilities, and logistical/supply chain programs. He also led NGA's multi-billion-dollar construction project at St. Louis.
Carlos served as the Acting Director and Deputy Director (SNIS/SES) of Security at DIA, where he led the agency's global security activities, operations, and missions.
As a former FBI unit chief, he helped the Bureau established its security programs, while also serving as the head of its Critical Mission Assurance and Emergency Management Programs. He represented the Bureau at the National Security Council's Policy Coordinating Committee on National Continuity Policies.
Carlos retired from the US Army as a Chief Warrant Officer and Counterintelligence Special Agent. His service included tactical, operational, and strategic assignments in the continental US (MD, CO, NC, and SC) and abroad (Belgium, Panama, South Korea).  He also traveled to multiple foreign countries and US States on temporary assignments.
He received various civilian and military awards and citations; and was the recipient of DIA's Diversity Management Award.
He's a former Master Technical Surveillance Countermeasures (TSCM) specialist/agent, and TEMPEST technical authority.
Carlos attended Excelsior College (formerly Regent College), Albany, NY for a Bachelor of Science in Liberal Arts, and attended various leadership courses at the University of Maryland, the Disney Leadership Institute, and the US Army.
Carlos is married to Tammy Lynn. They have two male children, and two grandchildren.