Update on the Bipartisan Infrastructure Bill
(as of 8am November 11)
The House passed an over $1 trillion infrastructure bill, which included $550 billion in new spending, on November 5th by a vote 228-206, sending the measure to President Joe Biden's desk after months of limbo in a long-awaited win for Democrats.
The Senate passed the legislation in August by an overwhelming bipartisan vote of 69-30. The legislation stalled in the House amid Democratic infighting, stemming from disagreement over how to move several infrastructure bills. In the House 13 Republicans voted for the bill, alongside all but six Democrats.
House passage followed intense maneuvering from Democratic leaders to push past progressives who were insistent on pairing the infrastructure measure with a separate, social infrastructure spending bill. In the end, the White House urged Democrats to advance the Bipartisan Infrastructure package while final details on the social spending package continue to be addressed. In light of the on-going supply chain issues the Administration intends to execute port funding as quickly as possible.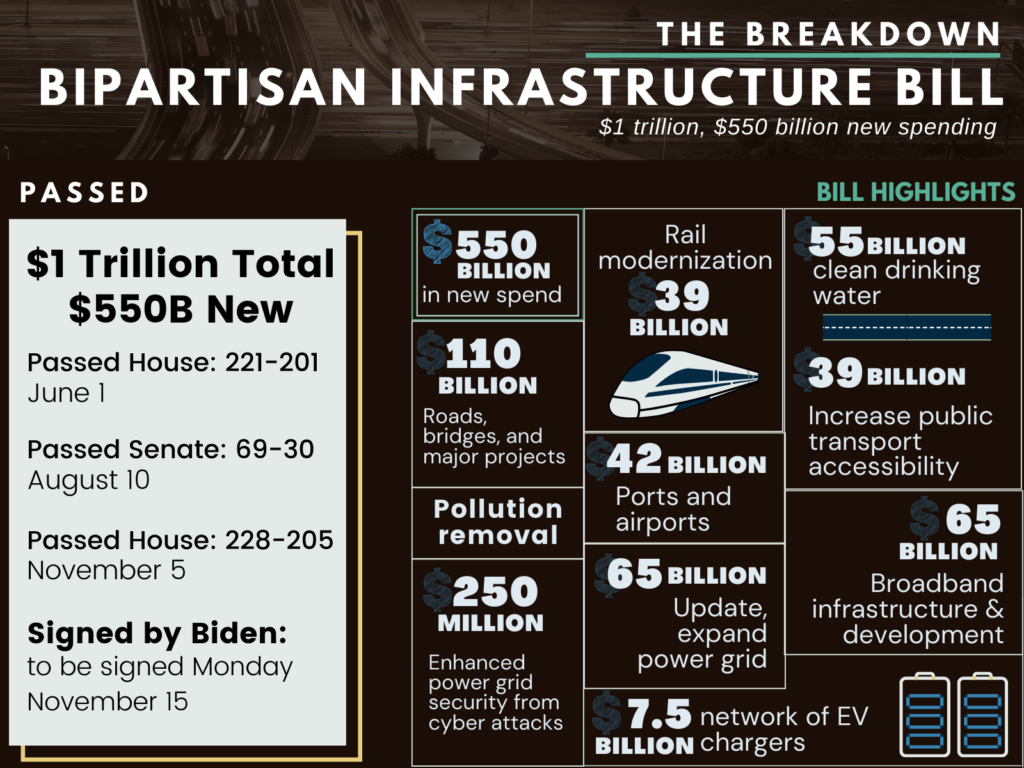 Older information
(as of 4pm November 5, 2021)
POLITICO – After a multi-day whipping bonanza, Speaker Nancy Pelosi and her leadership team dramatically altered course on Friday to satisfy a handful of recalcitrant moderates who refused to back President Joe Biden's $1.75 trillion social spending bill.
Instead, Democrats are set to again delay a vote on that party-line measure and turn their sights to just the $550 billion Senate-passed infrastructure bill — bending to the demands of their most vocal centrists in a last-ditch attempt to deliver at least one legislative win for Biden.
(as of 8am November 5, 2021)
On Monday this week held the promise of two potential votes in the House: the Build Back Better Act and the Bipartisan Infrastructure Bill. While we wait for the votes to occur, here's a quick look at the some key highlights we know right now.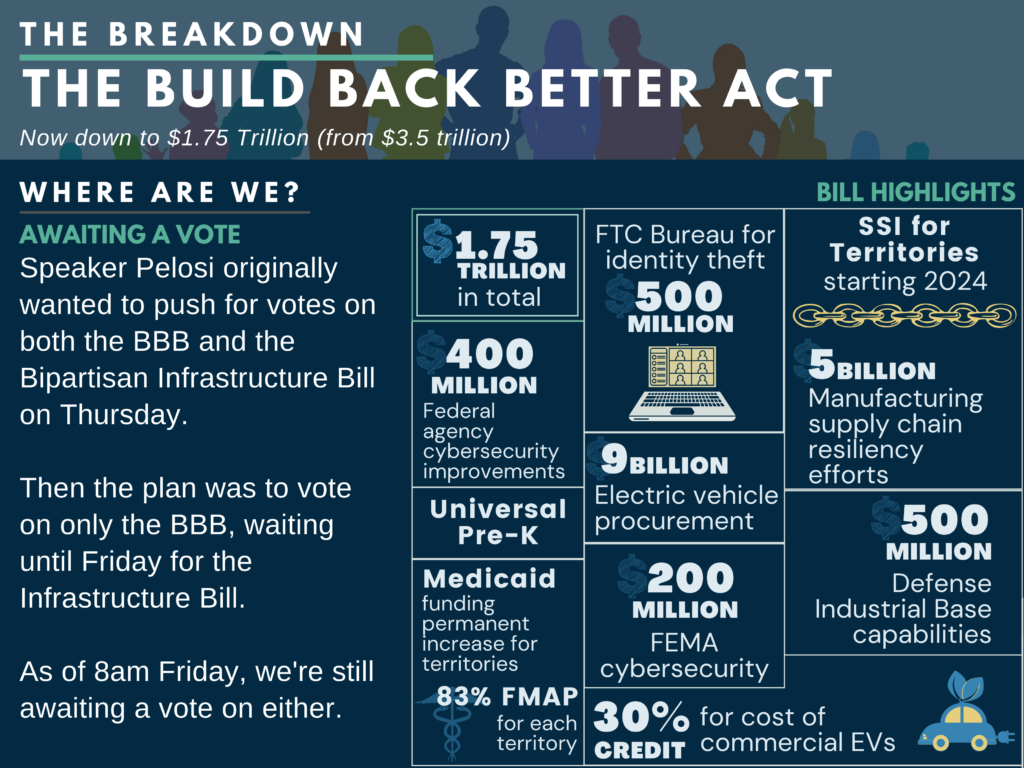 For additional information on the BBB, check out the White House fact sheet here.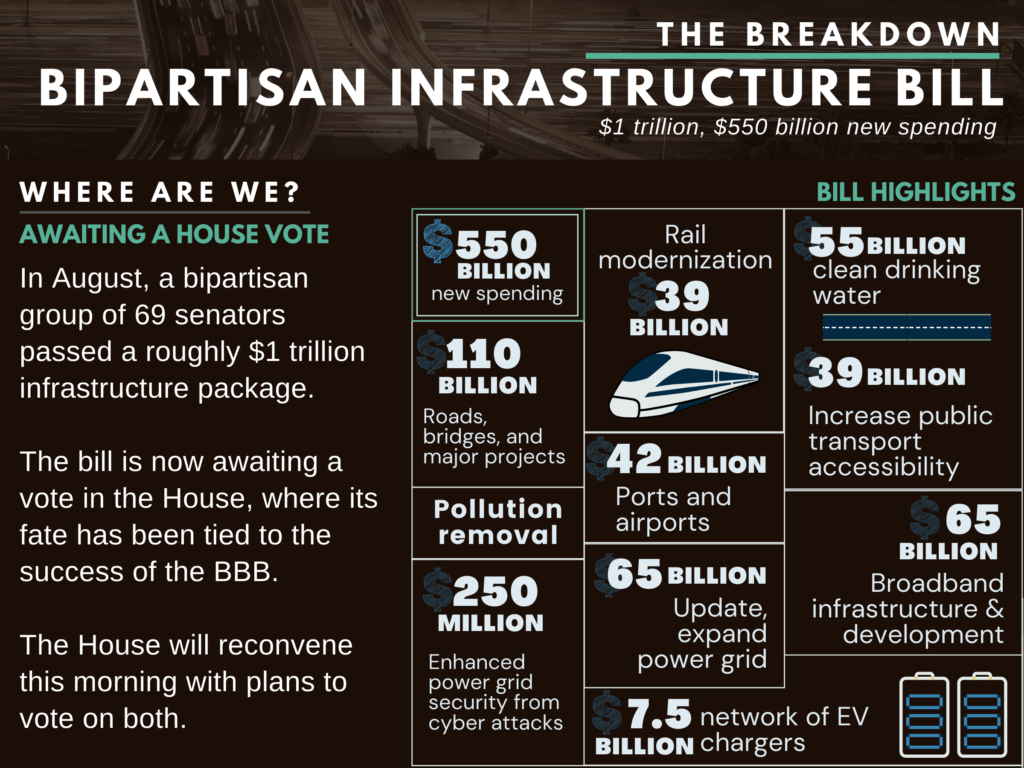 (as of 8am October 1, 2021)
The conversation about infrastructure has been ongoing since the beginning of the Biden Administration. Multiple initiatives, votes, and separate bills can make things hard to track. The graphics below provide a high-level overview of the two major bills currently working their way through Congress.