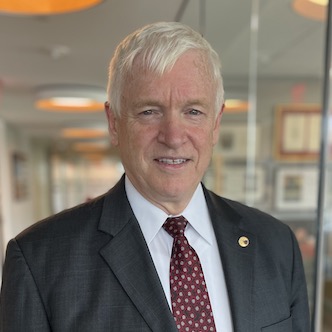 Lieutenant General (Ret.) L. Scott "Catfish" Rice joined TRG as a Senior Advisor in January 2021 after 40 years of distinguished military service. Prior to retirement, Scott served as the Director of the Air National Guard, developing and coordinating all policies, plans, and programs affecting more than 108,000 Guard members and civilians located within 90 wings, 11 centers, and 175 geographically separated units across 213 United States locations. As Director, he managed an $11 billion budget annually for the United States Air Force (USAF), the National Guard Bureau (NGB), and the '54': 50 States, 3 territories of Puerto Rico, Guam and the Virgin Islands, and the District of Columbia. Scott also served as The Adjutant General (TAG) for the Governor of Massachusetts, and as the Commander and Chief of Staff of the Massachusetts Air National Guard.
Scott's experience spans both operational and staff assignments, including Commander, USAF Forces deployed to United States Central Command in the Middle East.  He has commanded a squadron, operations group, and fighter wing in the Massachusetts Air National Guard. He is a command pilot with more than 4,300 hours in the F-111 and A-10.  He is also a Captain with United Airlines flying Boeing 777s out of Newark New Jersey and has over 14,000 hours of total flight time.
Scott Rice was commissioned in 1980 through the Reserve Officer Training Corps at Rensselaer Polytechnic Institute (RPI), Troy, New York and received a Bachelors of Science and Masters of Engineering from RPI. He graduated from undergraduate pilot training at Reese Air Force Base, Texas in 1982 and graduated from the USAF Fighter Weapons School at Nellis Air Force Base, Nevada in 1986. Additionally, he completed Senior Executive programs at Harvard University, Syracuse University, Marshall Center in Garmish Germany, Army War College at Carlisle Barricks, and Capstone at the National Defense University.