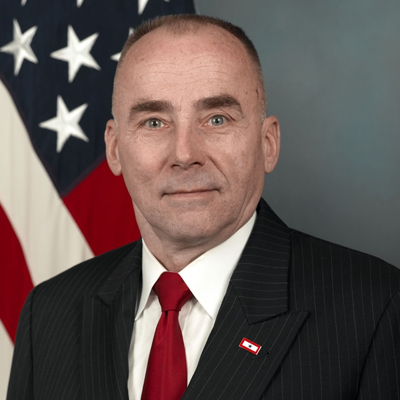 Lieutenant General Wallace "Chip" Gregson joined The Roosevelt Group as a Senior Advisor after over 30 years of service in the U.S. Marine Corps. Prior to retirement, Chip served as the Assistant Secretary of Defense, Asian and Pacific Security Affairs. He also served as Commanding General of Marine Corps Forces Pacific and Marine Corps Forces Central Command, where he led and managed over 70,000 Marines and Sailors in the Middle East, Afghanistan, East Africa, Asia and the United States. From 2001 to 2003 he served as Commanding General of III Marine Expeditionary Force in Japan. He received the Japanese Order of the Rising Sun – Gold and Silver Star, the Korean Order of National Security Merit Gukseon Medal, and the Republic of China Order of the Resplendent Banner with Yellow Sash for his active duty service in Asia. Just prior to his service in Japan he was Director of Asia-Pacific Policy in the Office of the Secretary of Defense from 1998 to 2000. A combat veteran of the Vietnam conflict, he earned the Bronze Star with Combat "V" device for valor and heroism, and the Purple Heart.
He is a Senior Advisor to General Atomics Electromagnetic Systems Group and Avascent Global Advisors. He serves as Executive Advisor for Akira Corporation and Marubeni Corporation of Japan. He serves as a board member of the Japan America Society of Washington DC, the Okinawa Institute of Science and Technology Foundation, and Peace Winds America. He serves as Director, China and the Pacific at the Center for the National Interest. He is a member of the Council on Foreign Relations. He served as a Trustee at the Marine Corps University Foundation. He is a past board member of the U.S. Naval Institute, where he has been a member for over 50 years.
Lieutenant General Gregson graduated from the U.S. Naval Academy in 1968 and served in Vietnam for 18 months in 1969 and 1970. He later obtained master's degrees in strategic planning from the Naval War College and international relations from Salve Regina College. He was awarded an honorary doctorate from the University of Maryland University College in Okinawa.