Accomplished legislative professional brings years of homeland security, cybersecurity, transportation, and critical infrastructure expertise.
WASHINGTON, June 13, 2023 – The Roosevelt Group (TRG), a government affairs firm specializing in national security, announced today that Kyle Klein, seasoned senior Capitol Hill aide and recent staff director for the House Homeland Security Committee, has joined TRG as a Senior Advisor.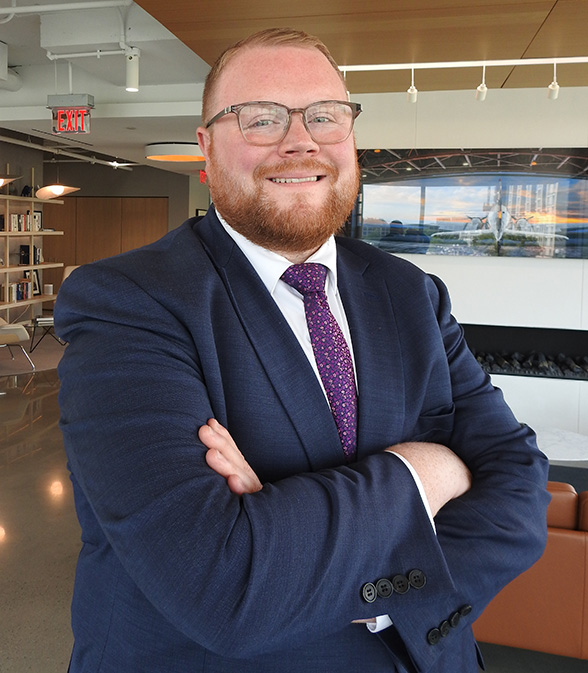 Mr. Klein is a known legislative and oversight operative with years of institutional knowledge in advancing bipartisan policymaking in the homeland security space, particularly in the areas of transportation, cyber, maritime, critical infrastructure, and economic security. Having served across diverse national security portfolios for multiple senior Members of Congress, Kyle will bring deeply rooted congressional experience and relationships to the TRG team.
"We are thrilled to have Kyle Klein join our team" said John Simmons, a managing partner at TRG. "Kyle is well-known across Capitol Hill for his institutional knowledge and bipartisan network and has spent his career tackling some of the toughest policy challenges facing our nation's homeland security. With his addition to our team, we are excited to offer even more insight and access to our current and future clients."
Prior to joining the Roosevelt Group, Kyle served five principal Members of the House Homeland Security Committee over more than a decade, most recently serving as staff director of the committee. He also served in various other senior roles both at the full committee level and atop the transportation, maritime, and protective security panels.
"I could not be happier to join the incredible team of professionals at The Roosevelt Group and bring my years of congressional and homeland security experience to the team," said Klein. "My tenure on Capitol Hill advancing a broad array of homeland security policy and oversight issues will allow my TRG teammates and me the opportunity to serve an even broader array of clients in an increasingly complex global threat landscape. Specifically, I look forward to using my experience across transportation, cybersecurity, critical infrastructure, and emerging technologies to assist current and future clients navigate their needs on Capitol Hill and in the Federal Government."
Kyle Klein graduated with a Bachelor of Science in Government: Politics and Policy from Liberty University and a Master of Science in Strategic Intelligence from the National Intelligence University, the country's only graduate degree program that incorporates a classified environment for research and study of the U.S. Intelligence Community and current national security challenges. He also serves on the board of a nonprofit organization facilitating the rescue and recovery of trafficking victims in Tanzania.
For more information on The Roosevelt Group, please visit www.rooseveltdc.com.