Transformational Air Force Leader Brings Future-Focused Vision and Insight
The Roosevelt Group (TRG), a government affairs and strategic advocacy firm specializing in defense, intelligence, and national security, announced today that General Mike Holmes (USAF Ret.) has joined the firm as a full-time Senior Advisor.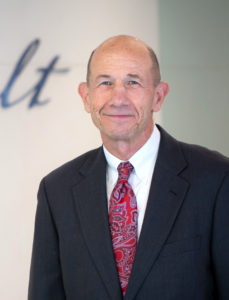 General Holmes is an expert in emerging technologies and their potential to solve our most pressing national security challenges. His transformational leadership of the U.S. Air Force's Air Combat Command and his passion for innovation and technological advancement will provide an unmatched perspective to clients seeking to work with the Department of Defense and Congress.
"We are honored to have General Holmes join our team as a Senior Advisor," said John Simmons, a Roosevelt Group managing partner. "Mike is a visionary.  He is an expert in long-term transformation and the potential for new technologies to shape the future of the U.S. Air Force.  At TRG, he will be free to share his ideas and insights so more companies, including small businesses and start-ups, can see a place for themselves in the new national security strategy."
General Holmes brings a unique set of skills to The Roosevelt Group and its clients after 40 years in the Air Force. Prior to his retirement this month, General Holmes served as the Commander of Air Combat Command, which organizes, trains and equips combat ready Airmen to "fly, fight and win…any time, any place."
"We need the best minds from across America working to advance our national security," said General Holmes. "As a Senior Advisor with The Roosevelt Group, I'm eager to engage with businesses, universities, and local communities to help develop and deliver creative solutions to our national security challenges.  Securing our freedoms has been my life's work, and I'm delighted to continue that work as part of the TRG team." 
General Holmes was the Graduate of the Year in the Air University/University of Alabama MA in History program and received a BS in Electrical Engineering from the University of Tennessee. In addition to a varied and accomplished career, General Holmes and his wife Sara have a long history of supporting Armed Forces communities and families, which they are eager to continue.
For more information, please contact TRG Director of Strategic Communications Myrthe Doedens at 772-708-4666