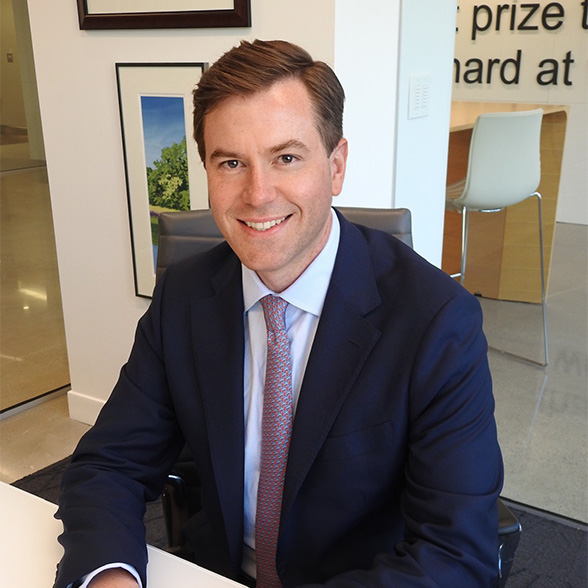 Budget & Appropriations
Defense
National Security
Link Mustin joined The Roosevelt Group as a Senior Advisor in January 2023 after serving 14 years on active duty as a Surface Warfare Officer in the U.S. Navy. Prior to his Naval service, Link started his career as a consultant with Accenture Federal Services supporting the development, maintenance, and operation of the federal financial aid system at the Department of Education.
Link transitioned to The Roosevelt Group from the Department of the Navy's (DON) Appropriations Matters Office within the Office of the Assistant Secretary of the Navy, Financial Management and Comptroller where he served on active duty as a liaison to the U.S. House and Senate Appropriations Committees. For three years he exercised responsibility for the development and oversight of congressional engagement strategies related to the Navy's annual budget across various accounts pertaining to procurement and research & development. His responsibilities required frequent coordination with Members of Congress and professional staffs, supporting all aspects of the Department's annual budget roll-out, preparations for the Secretary of the Navy and Chief of Naval Operations testimony before the defense appropriations subcommittees, and the execution of both Congressional and Staff Delegations travel domestically and internationally. Prior to his work with Capitol Hill, Link served in various capacities both at-sea and ashore leading and managing the Navy's frontline personnel, ships, aircraft, and state-of-the-art weapons systems in multiple countries worldwide. He continues to serve as a Lieutenant Commander in the Navy Reserve.
Link is a native of Richmond, Virginia and a graduate of Hampden-Sydney College, where he earned Bachelors of Arts in Political Science and Religion. He holds a Master of Science in Operations Management from the University of Arkansas, graduating with honors, and completed his Joint Professional Military Education at the Naval War College. He resides in Alexandria, Virginia with his wife and three young children.