Myrthe Doedens
Director of Strategic Communications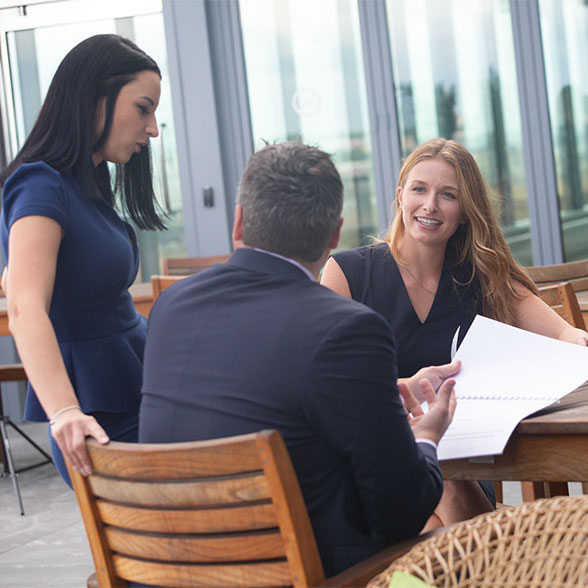 Myrthe Doedens joined The Roosevelt Group in August 2020 as the Director of Strategic Communications where she leads all go-to-market, public relations, and engagement strategies for the firm and its clients. She most recently served as part of the core team at Pallas Advisors, a D.C. consulting firm, where she created and implemented comprehensive communications plans for federal, private, and non-profit clients seeking to solidify their presence as innovators in the national security space. She is experienced in working with companies ranging from early phase to mature that have varying levels of familiarity with strategic communications in D.C.
Previously, Myrthe served in the US intelligence community as well as non-profit and academic institutions. Consistent across these diverse positions is Myrthe's responsibility and commitment to ensuring that critical messages resonate with the relevant audiences to drive an organization's success in the nation's capital.
Myrthe Doedens holds a master's degree in Conflict Resolution from Georgetown University and a B.A. in Political Science and Environmental Science from the University of Miami.