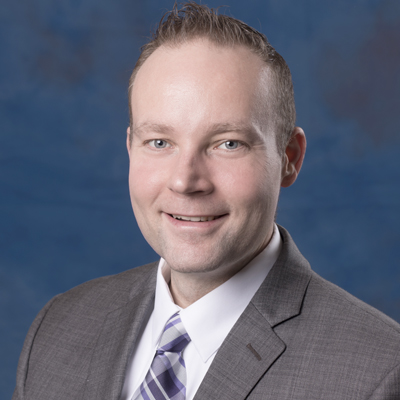 Rob Blackwell is a Senior Advisor with the Roosevelt Group. He joined the firm in January 2017. He advises clients on a variety of issues including defense, cybersecurity, homeland security, emergency management, health, education, technology, budget, and appropriations. Prior to the Roosevelt Group, Rob served for six years in the State of Michigan's Washington, DC, Office of Governor Rick Snyder as a Senior Federal Policy Representative. Before that, Rob was a Government Relations Specialist at the American Society of Clinical Oncology (ASCO) and a lobbyist for Target while at Flack Associates.  Additionally, he served on Capitol Hill as Special Assistant to U.S. Congressman John J.H. "Joe" Schwarz, MD, and on the staff of Michigan state Senator Bill Bullard, Jr., while attending Michigan State University.
Rob has volunteered on many national, state, and local campaigns, including Bush/Cheney 2004, John McCain's Straight Talk Express in 2000, Bob Dole for President in 1996, Michael G. Fitzpatrick for Congress (PA-08) in 2006, Joe Schwarz for Congress (MI-07) in 2004 and 1992, Schwarz for Governor in 2002, Schwarz for state Senate 1990, 1994, and 1998, and other local campaigns.
While in the Governor's office, Rob successfully worked with Congress, the Obama Administration, and other states on many initiatives that he developed and led including Michigan's Protect and Grow Initiative for the Defense Industry; the Michigan Cyber Executive Team making Michigan a national leader in cybersecurity; creating the Michigan Cyber Range; enacting National Guard Empowerment; and establishing National Commissions on the Structure of the Air Force and Future of the Army. Rob successfully led the effort to obtain new National Guard missions, including cybersecurity and remote pilot aircraft missions, and was a member of the Michigan Health Reform Implementation Task Force, which expanded Medicaid to thousands of Michiganders. Rob advised the governor and other senior state leaders on a variety of issues including defense, cybersecurity, homeland security, emergency management, justice, public safety, health, human services, K-12 and higher education, science, technology, economic development, budget, and appropriations.
Rob also led the National Governors Association's (NGA) Homeland Security and Public Safety staff advisory committee for two terms as Chair and Vice Chair, led the NGA Cyber Resource Center on behalf of co-chair Governor Snyder, and directed the Governor's activities on the Council of Governors, a presidentially appointed body that coordinates state-federal emergency management and homeland defense issues, which includes a bipartisan split of 10 governors, the Secretary of Defense, Secretary of Homeland Security, and the White House National Security staff, and other federal partners.
At ASCO, Rob led the cancer community's efforts to enact clinical trials legislation via the Affordable Care Act and the enactment of the Conquer Childhood Cancer Act, leading to greater participation in clinical trials. Rob led ASCO's Capitol Hill lobby days, partnered with other national biomedical research associations to increase the NIH and NCI budget, and stood up ASCO's Government Relations Committee. While at Flack Associates, Rob lobbied on tax, trade, banking, homeland security, and public safety issues on behalf of Target and advised the Associated Merchandising Corporation and Retail Industry Leaders Association on federal issues.
During his time on Capitol Hill, Rob advised the Congressman Schwarz on a wide variety of issues and staffed Dr. Schwarz on high level meetings and events with the Bush Administration, including the President, Vice President, and cabinet secretaries, Congressional leadership, including the Speaker, Majority Leader, Minority Leader, Committee Chairmen, Senator John McCain, Senator Ted Kennedy, and monthly Michigan Congressional Delegation meetings. Rob assisted in the Congressman's successful efforts to keep a local Air National Guard base open during BRAC 2005, worked on the Post-Katrina Emergency Management Reform Act, assisted with appropriations issues, liaised with Tuesday Group, prepared the daily briefing book, and became familiar with the Congressman's activities on the House Armed Services Committee and the House Science Committee. On the 2004 Schwarz for Congress campaign, Rob was Dr. Schwarz's liaison to Governor Jennifer Granholm's BRAC Task Force and led campaign events featuring President George W. Bush, Vice President Dick Cheney, and Senator John McCain.
Rob Blackwell is a 2001 graduate of Michigan State University, with a Bachelor of Arts in Political Science Pre-Law and a Bachelor of Arts in Sociology. Rob lives in the Northern Virginia suburbs of Washington, DC, with his wife, children, and mini dachshund. In his free time, Rob enjoys rock concerts, playing guitars and writing music, collecting action figures and comic books, and everything Batman and Robin.